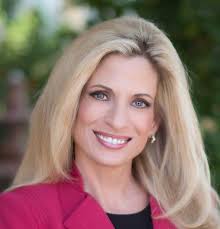 Is it good to be curious these days?  If so, how can we use questions to improve our lives?
Watch the video version of Michael Angelo Caruso's interview with author and speaker, Dr. Diane Hamilton at https://www.youtube.com/watch?v=YjmX61icfls.
Diane is a business behavioral specialist and has a PhD in business leadership. She's an expert in emotional intelligence (EQ), intelligence quotient (IQ) and curiosity quotient (CQ).
She's the author of "Cracking the Curiosity Code," a book on how to be curious and she created the Curiosity Index to help people cultivate curiosity as a characteristic. The "Thinkers50" has recognized Dr. Hamilton as an expert on the topic of curiosity.
Diane has written a book titled "Cracking the Curiosity Code" and has created an assessment called the Curiosity Code Index, which helps evaluate your curiosity quotient and develop it further. She's also made the coveted "Thinkers 50" an internationally recognized list of important thought leaders.
Dr. Hamilton says there are four things businesses can do to create a culture of curiosity: minimize Fear in the workplace, push back against Assumptions, balancing Technology and Environment (FATE):
1) Minimize FEAR in the Workplace
2) Push Back Against ASSUMPTIONS
3) Balancing TECHNOLOGY
4) ENVIRONMENT
Being curious is a personal asset for people because asking questions helps us become more empathetic, solve problems, deliver customer service and think on our feet. Dr. Hamilton cites the work of the following experts:
- Dr. George Land's work on creativity with NASA
- Dr. Tony Alessandra's work with personality assessment
- Amy Edmondson's TED talk on how curiosity can be used
- Dr. Ken Robinson's TED talk
Being curious is a practical way to avoid going with assumptions, which can damage relationships and cost companies market share.
Learn more about Diane and her nationally syndicated podcast (she interviewed Michael recently) at DrDianeHamilton dot com.
_ _ _
Listen to Michael's "Talk to Me" podcast to hear more of his interview with interesting people.
Subscribe to this YouTube channel to be notified of Michael's new videos. More on Michael at his website. Join his "Present Like a Pro Group" on Facebook for ongoing speaking tips.
Michael Angelo Caruso teaches presentation skills that will help you command the room, get noticed and advance your career. If you're a leader or salesperson, Michael will help you become a better presenter for the rest of your life.
The most important business skill for leaders and salespeople is the ability to effectively communicate with groups of people. Look into leadership and sales training so you can keep teams interested, motivated and successful.
Use Michael to pump up your next conference or industry event. He's one of the top keynote speakers in America. Choose from his menu of popular keynote topics. 
Set up a free consult with Michael so you can crush your presentations and improve sales. More on Michael at MichaelAngeloCaruso dot com. Listen to Michael's popular podcast on Podbean, iTunes and other platforms.
Watch (and subscribe to) Michael's YouTube channel at https://www.youtube.com/michaelangelocaruso to learn how he can help your sales team.  Just click that silver bell on the YT video page to be notified of the new videos.