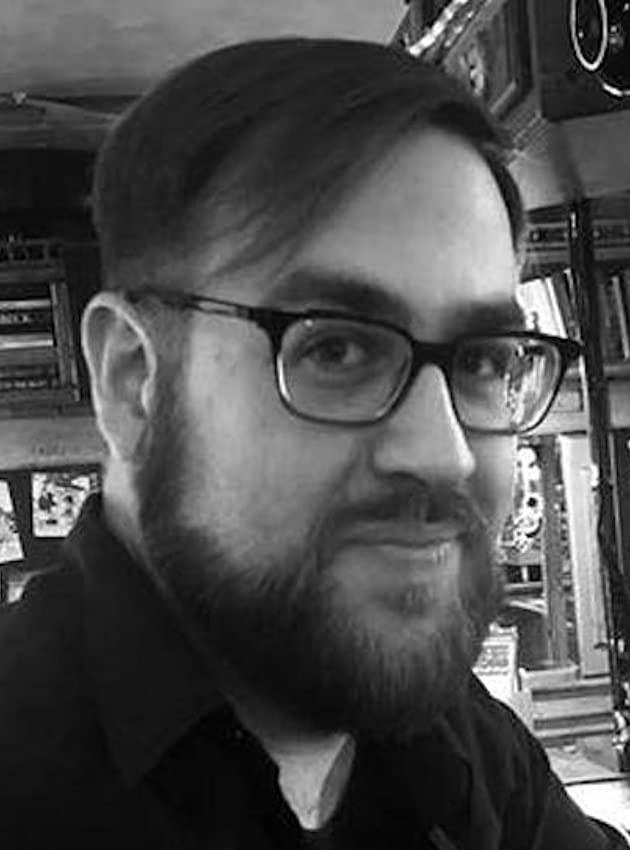 Interview with Joshua Riehl, director of "The Russian Five" of the Detroit Red Wings and how they won the Stanley Cup.
Watch the video version of this interview at https://www.youtube.com/watch?v=oagm8CwUHW0
Author and speaker, Michael Angelo Caruso, interviewed Joshua Riehl, director of "The Russian Five," on the "Talk to Me" podcast.
The movie features five Russian hockey players: Viacheslav Fetisov, Igor Larionov, Vladimir Konstantinov, Sergei Federov and Vyacheslav Koslov and their remarkable story of espionage, defection, bribery and courage.
In the late 1980s, the Detroit Red Wings worked to finally break their decades long Stanley Cup drought by extracting players from the Soviet Union, and in the process, changed the way North American hockey is played.
It took Joshua seven years to direct this movie. Keith Gave, author of the book, "The Russian Five," also served as a co-producer of the movie, along with Jenny Feterovich and Steve Bannatyne. Wayne Kramer of the MC5 did the music score.

Subscribe to this YouTube channel to be notified of Michael's new videos. Like/Comment as you prefer. Your informed opinion on this content is always welcome.
Michael Angelo Caruso teaches presentation skills that will help you command the room, get noticed and advance your career. If you're a leader or salesperson, Michael will help you become a better presenter for the rest of your life.
The most important business skill for leaders and salespeople is the ability to effectively communicate with groups of people.  Look into leadership and sales training so you can keep teams interested, motivated and successful.  Use Michael to pump up your next conference or industry event.
He's one of the top keynote speakers in America and he's spoken on five continents and in 49 of the 50 states. And his reputation is expanding in Africa, Europe, the Middle East, Asia and South America.
Choose from the menu of popular keynote topics on his website which cover the important topics of communication, selling, leadership, motivation speaking skills and change.
Check out Michael's blog post (on his website) for interesting educational articles about speaking, writing, leadership and marketing.
He also shares writes about his unique experiences on the speaking circuit, so there are lots of great stories that take place all over the world. These posts are often rendered with humor and wit.
Michael is the author of many books, including "Work Hacks: 300+ Cool Ideas to Speed Career Success," which is available as a print book and as an e-book. Also check out Michael's booklet titled, "Hmmm…Little Ideas With BIG Results."
He's also the creator of the best-selling, "Present Like a Pro" DVD, a masterclass in speaking. All products are available on Amazon.
More on Michael at his website. Join his "Present Like a Pro Group" on Facebook for ongoing speaking tips. Michael's online "Present Like a Pro" class is the best speaker training of its kind. Learn how to be an elite speaker in only six weeks.
Set up a free consult with Michael so you can crush your presentations and improve sales. More on Michael at MichaelAngeloCaruso dot com. 
Listen to Michael's popular "Talk To Me" podcast on Podbean, iTunes and other platforms.  
Watch (and subscribe to) Michael's YouTube channel to learn how he can help your sales team. Just click that silver bell on the YT video page to be notified of new videos.
If you're a fan of video, watch for Michael's fun Facebook Live sessions. Mastering the art of presentation is the single most important goal for any leader or salesperson. Like/Comment as you prefer. Your informed opinion on this content is always welcome.
Being able to motivate others is very important, so there's a direct relationship between your success and your ability to make effective presentations. Communication consultant, Michael Angelo Caruso has been helping business people be more successful for over three decades, primarily through presentation training.
"I help speakers and presenters stop working against themselves," says Caruso. "It's a careful balancing act to know what to include in a presentation and what to leave out."
Improve your presentation nearly overnight with Michael. Sharpening your effectiveness as a presenter is an iterative process because you are changing habits. But working with Michael, you'll see important improvements almost immediately. 
He'll visit your company to deliver training seminars to your leadership or sales team or he can coach you online. Michael can speak at your industry convention on how to improve presentation skills