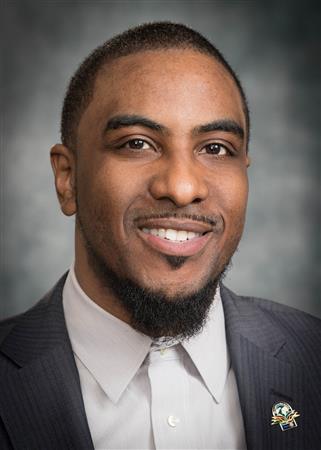 Dwayne Norris of Soulful Synergy joins Michael Angelo Caruso for an open and honest conversation about race relations in the United States.
Watch the video version of this interview here.
At the time of this recording these two gentlemen were acquaintances, but didn't know each other well. They tackle difficult and challenging topics.
This particular conversation is more about dialog than it is about identifying solutions.
3:00 The best educated society ever?
4:00 Is tone (such as empathy) set at the top?
5:00 What happens when you let people inside your head
7:00 Separating politics from ideals and civic values
10:00 Being articulate and educated helps one cope
12:00 How civic engagement relates to accountability
13:45 Basic needs allow for reasonable dialog
15:00 Does protesting help or hurt?
18:15 How helpful is virtue signaling?
19:15 What happens after 90% of us start "taking a knee?"
23:00 Revisionism, re-evaluating statues (Wilson, Jefferson)
24:27 The value of looking forward even if symbols have power
26:15 Whitewashing the Incas, Mayans, Native Americans
27:30 Infer vs. imply (are statues ok in museums?)
30:00 Why is a Washington statue ok, but not a Roosevelt statue?
31:30 Do we make problems SMALLER than they really are?
31:00 Malcolm Gladwell on the Sandra Bland incident
34:00 The art of challenging authority
40:00 When authority is not articulate or well trained
41:00 Triggering as related to real and perceived subjugation
42:45 Where are we headed--exactly?
43:15 Fair pay, social equity, people over profits
46:00 Thomas Sowell (and now Candace Owens)
48:30 Soulful Synergy
50:15 Amazon, Wal-Mart and minimum wage
51:15 Is it ok for Gates and Bezos to eventually give away their $?
55:00 Which black business owner is a good role model for fair pay? 57:30 Accountability regarding social contracts
59:30 How can we measure success?
60:30 George Floyd, police brutality
61:30 Let's keep talking and making progress!
Both Dwayne and Michael are Rotarians. Rotary is the largest and best service organization in the world. Dwayne Zoomed in from his home office in Harlem, New York. Michael appeared from his home office in Rochester, Michigan.
Comments are always welcome.
Michael Angelo Caruso teaches presentation skills that will help you command the room, get noticed and advance your career. If you're a leader or salesperson, Michael will help you become a better presenter for the rest of your life.
The most important business skill for leaders and salespeople is the ability to effectively communicate with groups of people. Look into leadership and sales training so you can keep teams interested, motivated and successful.
Use Michael to pump up your next conference or industry event. He's one of the top keynote speakers in America and he's spoken on five continents and in 49 of the 50 states.
Check out Michael's blog post (on his website) for interesting educational articles about speaking, writing, leadership and marketing. He also shares writes about his unique experiences on the speaking circuit, so there are lots of great stories that take place all over the world. These posts are often rendered with humor and wit.
Michael is the author of many books, including Work Hacks: 300+ Cool Ideas to Speed Career Success, which is available as a print book and as an e-book. Also check out Michael's booklet titled, Hmmm…Little Ideas With BIG Results.
He's also the creator of the best-selling, Present Like a Pro DVD, a masterclass in speaking. All products are available on Amazon. _ _ _ Presentation Training More on Michael at his website.
Join his Present Like a Pro Group on Facebook for ongoing speaking tips. Michael's online Present Like a Pro class is the best speaker training of its kind. Learn how to be an elite speaker in only six weeks!
Set up a free consult with Michael so you can crush your presentations and improve sales. More on Michael at MichaelAngeloCaruso.com. 
Subscribe to Michael's YouTube channel (ring that silver bell!) to be notified of new videos. Watch (and subscribe to) Michael's YouTube channel to learn how he can help your sales team. Click that silver bell on the YT video page to be notified of new videos. If you're a fan of video, watch for Michael's fun Facebook Live sessions.