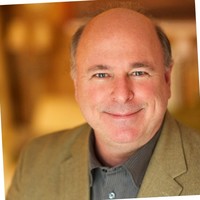 Photographer, Mark Einhaus, offers tips on how to create better images, especially the photos that you take of yourself.
Tips include how to:
- Use a primary light source to make your photos pop
- Create interest using the "rule of thirds"
- Make sure smiles don't work against the photo
- Self edit 
- Tell stories with your photos
Mark and Michael discuss various ways to create attention through your images.
Mark says that one of his favorite photographers is Duane Michals. Learn more about Mark Einhaus and his services at MediaHero.com.  
Learn more about Michael at MichaelAngeloCaruso.com