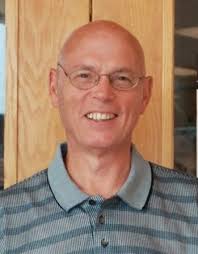 One of Michael's most interesting podcast episodes, yet! 
[Watch the video version of this interview on Michael Angelo Caruso's YouTube channel.
John Wukovits taught history when Michael attended Trenton High School back in the day.
Now retired, John has become America's pre-eminent expert on the Pacific Theater aspects of World War II.  John's the author of twelve books.
So far, his best-selling title is "One Square Mile of Hell," which came out in 2006. But book number six is about to get a big marketing boost because ""Hell From the Heavens" is being made into a movie starring, Mark Wahlberg and directed by Mel Gibson.
Talking points in this video:
 1:00  Michael and John reminisce
 5:00  Transition for teaching to pre-eminent American history author
11:30  Book title rundown (John's favorite, why one was most popular)
16:00  Martin Scorsese quote
17:30  "Hell From the Heavens" to be movie starring Mark Wahlberg*
21:00  Meeting Mel Gibson in Malibu, CA, working w/ The Hollywood Gang
27:00  The brief recommendation that made the movie deal happen
28:15  John's writing routine (6 hours per day)
33:00  Comparisons to Dutch Leonard
*The movie will have a different title
Remember, Michael said it first: "John Wukovits is the Elmore Leonard of World War II history!"
Find out more about John Wukovits's books at his website, Amazon or other bookstores.
Learn more about Michael Angelo Caruso at his website and join his "Present Like a Pro" group on Facebook.
Watch the video version of this interview on Michael's YouTube channel.  Subscribe to be notified of new interviews as they are posted.