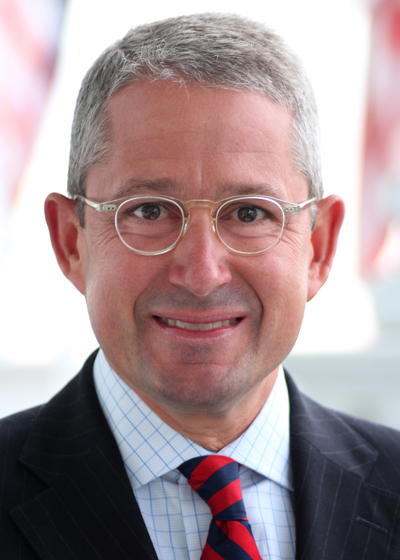 Dan Musser is President of the largest summer hotel in the world.
Grand Hotel is the crown jewel of Mackinac Island. A 397-room wooden building, the hotel is one of the most unique travel experiences you can ever have.
There is no motor transportation on Mackinac Island, only horse drawn carriages and bicycles.
The movie "Somewhere In Time," starring Jane Seymour and Christopher Reeve, was filmed at Grand Hotel in 1980.
Hundreds of famous celebrities have stayed there. The following five U.S. Presidents have been guests at Grand Hotel: Bill Clinton, George Herbert Walker Bush, Gerald Ford, John F. Kennedy and Harry Truman).
Jane Seymour still attends "Somewhere In Time" reunions on the island.
This interview conducted as part of Michael Angelo Caruso's podcast series, covers a wide range of topics, including:
- How Grand Hotel finds good help
- The sweet spot between tradition and relevance
- How product and service differentiation can really pay off
- The value of "truth in advertising"
More interesting facts about Grand Hotel:
- During the 2017 season, Grand Hotel used 9,000 pounds of prime rib, 102,500 pounds of potatoes, 5,500 pounds of rack of lamb, 6,400 pounds of bacon, 42,500 pounds of strawberries and 6,000 pounds of pecans
- The 5 millionth Grand Hotel guest checked in (and out) in 2006
- More than 150,000 guests stay overnight each season
- At 660 feet, Grand Hotel's Front Porch is the world's largest
- There are more than 500 horses on Mackinac Island
- Grand Hotel's kitchen staff of more than 100 prepares and serves as many as 4,000 meals per day
- Grand Hotel uses 2,500 geraniums, its trademark flower, in all its flower beds combined
- The hotel was built in only 90 days in 1986-87
- Mark Twain lectured in the Grand Hotel in 1895; admission was $1
-----
Watch the video version of this interview on Michael's YouTube channel.