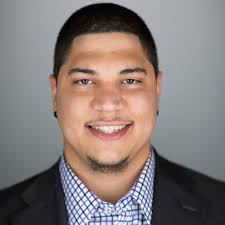 Brandon Voss is the son of Chris Voss, author of the terrific book, "Never Split the Difference: Negotiating As If Your Life Depended On It."
In negotiation, there are three types of "yes":
1) Counterfeit (designed to make you go away)
2) Confirmation (innocent, reflexive, black & white)
3) Commitment (the real deal, leads to action)
Is your email getting ignored? Put this in the subject line: "Have you given up on this project?"
Other talking points include:
- Never underestimate the other side's desire to correct you
- The question that stops an aggressive negotiator in his tracks is "How am I supposed to do that?"
- The importance of tactical empathy
And know this: women are better negotiators than men.
It turns out that most females truly understand empathy and that there's power in deference.
Subscribe to Michael's YouTube channel (click the silver bell) to be notified of new videos.  https://www.youtube.com/michaelangelocaruso